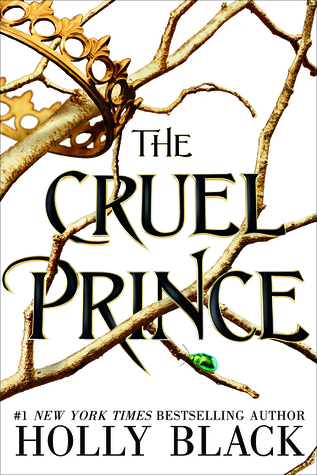 Wow.
Let me just… go try to start thinking again.
This was such a good book- it was a whole world woven into one book and was full of plot twists and faerie politics and I'm so confused right now about what to think.
Pros:
The plot twists literally came out of nowhere, and there were so many. I'm just dying because now I have to wait forever for the next book…
Every single character was edging the line toward antihero-ish, especially Jude, and everyone was at the least very morally grey. If you know me, like,,, at all, you'll know that I LOOOOVE confusing the line between black and white, good and evil. There were no two-dimensional characters at all and I'm just. sooo happy.
The book was just so murderous and was full of weird faerie politics, and while I may dislike politics in real life, this book maneuvered through this so easily. I loved how changing attitudes and alliances affected every move that was made.
Black's writing just…felt magical. I can't express how much I love this- in many other fantasy books, I feel like a writer is trying too hard to inspire wonder in the reader, and so they just fail. This book was nothing like that- the writing flowed and was easy to understand but retained a magical atmosphere and my heart is full right now.
Cons:
I wish there was more development in the character of Dain's spies. I liked them, for as much as I knew them, but I wanted more backstory. Especially with Bomb, for some reason? She was just so cool but I wanted more.
This is a spoiler, highlight to read: I STILL DON'T LIKE CARDAN HE DID BAD THINGS AND THE REDEMPTION ARC ANNOYS ME 
Also, there was a slightly odd lack of contractions, and it's bothering me considering that Jude and Taryn and Vivi were raised in the mortal world. I just… don't like it.
Overall Rating: 5 stars
have you read this book? did you like it, or did you disagree with what i said? would you want to read it?