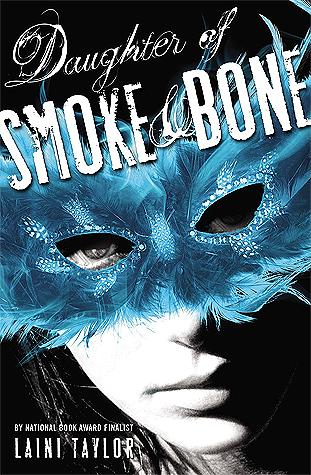 I'm a little bit salty, okay. All my friends had been hyping this book and I just. didn't get there? It was good, but it wasn't AJKGHSA;HVFJKQ. (ya know? right? i'm so #relatable)
Pros:
– The setting was so nice! It was really unique, compared to other YA settings, and I liked how the gothic feel of Prague was conveyed through Laini Taylor's writing. It set the mood really nicely.
– Karou's and Zuzana's friendship is literally the YA-fantasy manifestation of #squadgoals. (Ignore the fact that it's two people and not a squad.) And Zuzana was just so !!! that I couldn't help completely adoring her.
– I felt a strange satisfaction every time Kaz got made fun of/Kaz suffered. What can I say. ¯\_(ツ)_/¯
Cons:
– There were too many adjectives in the beginning almost? like the book was trying too hard to get me to read…
– Karou was kind of a Bella Swan™. That may or may not make sense,,, so essentially I'm trying to say that Karou's personality was nonexistent. You could have inserted any kind of emotion/behaviour in and it would have made sense. The book focused too much on physical characteristics, rather than her thoughts/personality.
– Also I felt that the romance was very forced and I didn't like it very much. I feel like Taylor relied too much on events that happened before the book took place and used that to say oh! it's not instalove, see! except, the backstory was instalove. so just -.-
– I think the main problem with this book is that it's premise was great. The beginning was great. I was happy with it. But I got to the… 200th page, maybe,  and I was like ?? what are you doing???? Because the plot became increasingly predictable and just went downhill.
Overall rating: 3/5
have you read this book? did you like it, or did you disagree with what i said? would you want to read it?