gahhhhhhhhhhhhhhhhhgksajfgiajhkjafl
you like death? i like death. go read this book.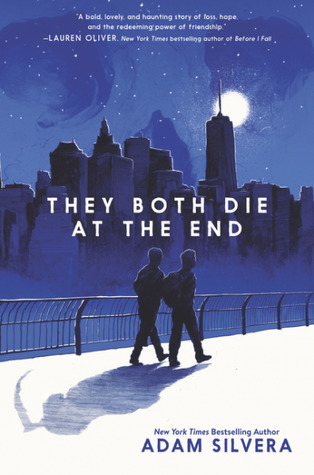 They Both Die At The End
Adam Silvera
I'm so happy the image is a link yay
So this is sort of sci-fi I think? I'm not sure. But basically, the story takes place in the future where there is a technology called Death-Cast that predicts when you're gonna die. So these two boys get the call, and they become friends, and basically have the best day of their lives, before their life ends. (also this is a lot more sweet than how i describe it, and i assure you, your heart will be broken. unless you are completely apathetic.  then i pity you.)
I actually expected not to cry? Like no, @2 weeks ago me, life doesn't work that way. Continue reading "They Both Die At The End" →
Two prodigies, Day and June, live opposite lives. One was slated for "labor camps" at the age of ten, and the other is an elite, celebrated throughout the country. But when a tragedy shakes their lives, one becomes hunted- and the other the hunter.
A mystery. A conspiracy. A romance. Continue reading "Legend" →